Easter Topic Play
29th Mar 2018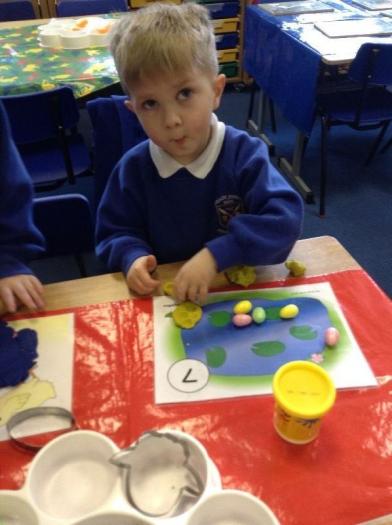 Making imprints with eggs
How clever! Now they won't fall out.
A little nest for the baby chicks
That's going to be a wonderful chick!
Burying the eggs in the sand. Great teamwork.
Ducks in the water, cheep, cheep, cheep!
Deep in jigsaw thought.....
an egg basket under construction
Wow! You've created a brilliant egg basket!
Let's find two eggs that weigh the same
That's a heavy one!
Archive
Bready Jubilee Primary School, 12 Cloghboy Rd, Bready, Strabane BT82 0DN | T: 028 7184 1319